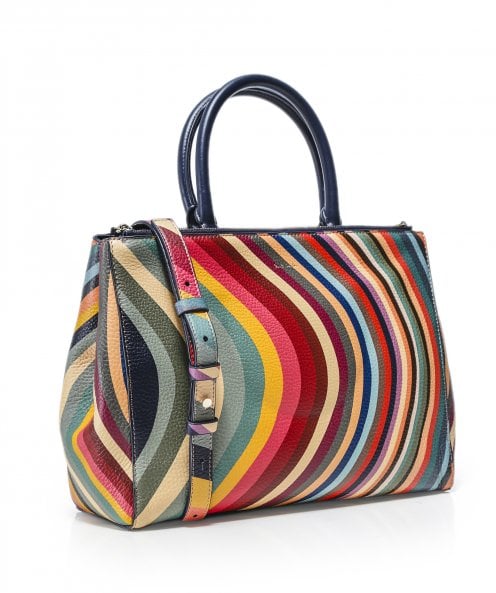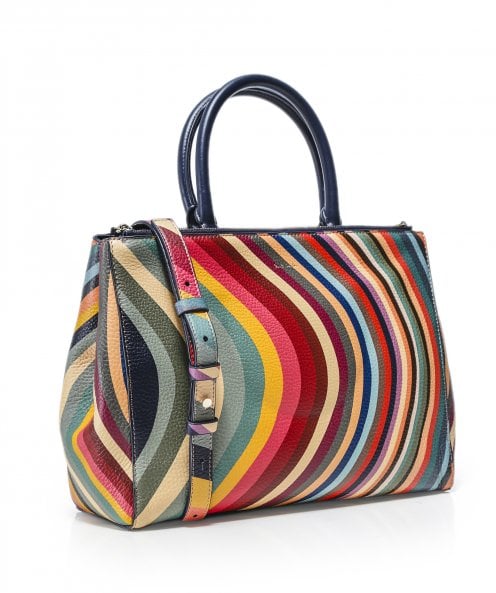 Wear it with
Description
Paul Smith 'Swirl' multicolour tote bag in pure leather. This beautiful tote features a magnetic fastening, two carry handles, a detachable and adjustable 'Spring Swirl' shoulder strap, navy leather trims and two large zip fastened pockets. The mag-dot expandable sides give extra room for your valuables. Vibrant in colour with great leather texture will be your most precious accessory for the season.
REF: 119W1A5477BSWIRL
Size & Fit
Shipping & Returns
Delivery
If you can't wait to get your hands on some fashion we offer a range of options including London same day, European standard and worldwide express delivery. Click herefor delivery options by destination.
Duties & Taxes
Duties are included in the price you pay with us for many countries. See if yours is eligible here.
Returns
We offer a Free Returns Collection Service so you can breathe easy when ordering. For more about our Returns Policy click here.
Paul Smith
The line of Paul Smith is ready to give effortless chic street style with tailoring notes. Stayling loyal to the essence of the colours of Paul Smith, the house designs highly skilled tailoring pieces, key prints with stripes, florals mark the significance of the brand through the English Heritage Romance. Trend- on designs with sharp cuts, minimal designs yet keeping the colourful character show the boldness and design stylish qualities to the customers.
Shop all Paul Smith