Navy Woven Parachute String And Leather Belt
Description
Utility inspired belt in dark blue colour adds that extra bit of casualness in your wardrobe. Made from parachute fibre thread -a material known for its incredible strength and resilience.The leather polished H shaped strap detail and round silver buckle add a more refined look.
REF: 119HM412542
Composition And Care
45% Polyester, 30% Cow Leather, 25% Elastodiene
Shipping & Returns
Delivery
If you can't wait to get your hands on some fashion we offer a range of options including London same day, European standard and worldwide express delivery. Click herefor delivery options by destination.
Duties & Taxes
Duties are included in the price you pay with us for many countries. See if yours is eligible here.
Returns
We offer a Free Returns Collection Service so you can breathe easy when ordering. For more about our Returns Policy click here.
Hackett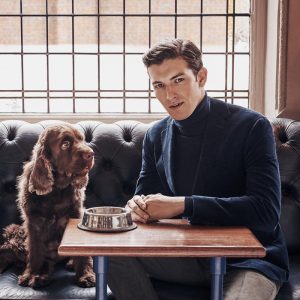 Jeremy Hackett became fascinated by the quintessential British attire of the early 20th century gentleman, as he was working in Saville Row in the 60's.In 1983 he opened his first store selling second hand clothing in Chelsea, merging traditional styles with a contemporary twist. The store looks like a well refined boutique and not like a second hand shop. Soon after that, the shop showed great appreciation and sales and so Mr. Jeremy opened one shop right next to the first. This is how the brand had been born. Since then, Hackett has grown to sit at the forefront of traditionally-inspired menswear, with dedicated global following and great shopping destinations in London and Mayfair.
Shop all Hackett