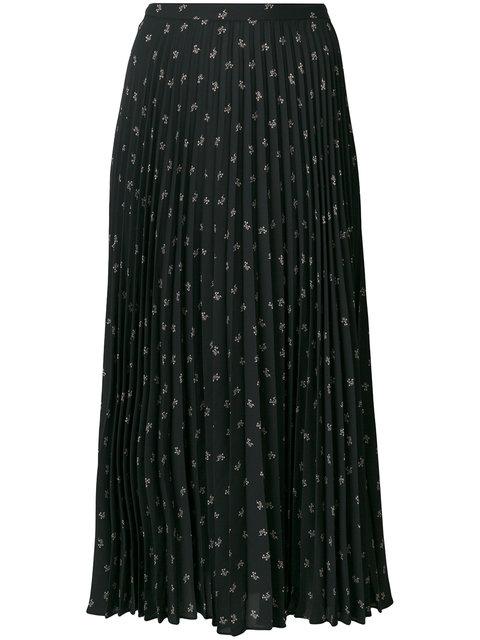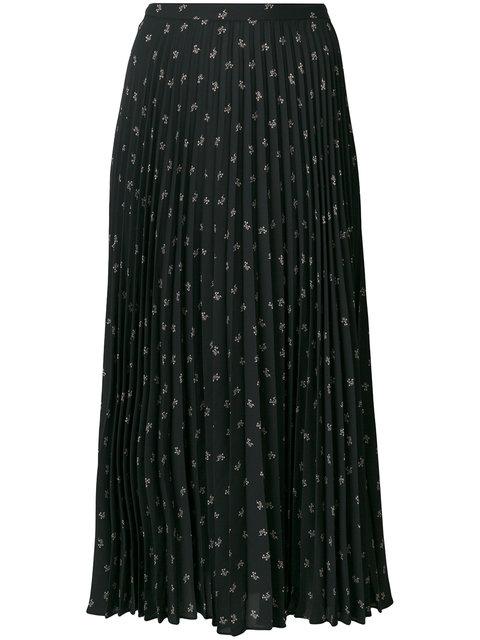 Description
Midi pleated skirt with invisible zip on side and waistband micro flower patterns adorn the fabric in beige outlines. Skirt has a midi line and drapes beautifully.
REF: 117V446430356
Size & Fit
Shipping & Returns
Delivery
If you can't wait to get your hands on some fashion we offer a range of options including London same day, European standard and worldwide express delivery. Click herefor delivery options by destination.
Duties & Taxes
Duties are included in the price you pay with us for many countries. See if yours is eligible here.
Returns
We offer a Free Returns Collection Service so you can breathe easy when ordering. For more about our Returns Policy click here.
Vince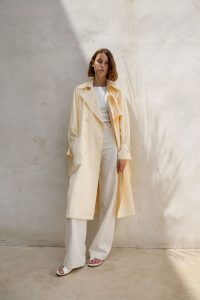 Vince was born purely out of the need for people to have gain distinctive style but for clothing to have endurable style. L.A based designer house, is committed in delivery quality based knit pieces, cashmere based sweaters and effortless casual everyday essentials. The brand is being recognized worldwide, spreading a unanimous timeless aesthetic for all Fashion Wonderers.
Shop all Vince